Hiring FT/PT Server and Kitchen helper/Cook

Hoshi Japanese Cuisine

掲載期限 :

2021-10-22

勤務地 : バンクーバー, BC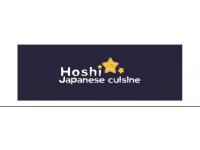 We are looking for Full-time/Part-time Server and Kitchen helper/Cook.
■職種
Recruitment of a long-term worker-4-5 days work 40-48 hour/ weekly, full shift, full time is stable
Experience prefer, there will be training if you don't have experience
Restaurant time 12pm-10pm
Also recruit kitchen helpers/Cook Full time 5days /Part time 2-3days a week
■仕事内容
Server Responsibility:
Take food and drink orders from customers accurately and with a positive attitude.
Knowledge of the menu, with the ability to make suggestions.
Helps patrons select food and beverages by suggesting courses, explaining the chef's specialties, identifying appropriate beverage pairings, and answering food preparation questions.
Transmits orders to bar and kitchen by recording patrons' choices and identifying patrons' special dietary needs and special requests.
Opening and Closing duties
Attend to customers upon entrance
Serving food, alcohol
Prepare alcohol or non-alcohol beverages for bar and restaurant patrons
Busing, cleaning, and resetting tables
Answering phone calls
Placing to-go orders
Preparing bill and processing payment
Cleaning duties such as stocking, sanitizing, sweeping floors
Kitchen Cook:
Set up and stock stations with all necessary supplies
Prepare food for service (e.g. chopping vegetables, butchering meat, or preparing sauces)
Cook menu items in cooperation with the rest of the kitchen staff
Follows cleaning schedule, as required (e.g. cleans counters, sinks, stove, floors, machines, equipment and storage areas; spot washes walls and splash area; removes garbage).
■応募資格
***Requirement***
Serving it right
Able to work in a busy, fast paced environment
English language skill level: fluent or intermediate level
Canadian citizen or Permanent Resident preferred, if work permit - must be able to work more than 6 months
Basic knowledge of Japanese cuisine
Wine and Sake knowledge (if you don't have, we will provide training)
■応募方法
Pls attached your resume by email.
【コンタクト方法】
※お問い合わせの際は『人材カナダを見て』とお伝えください。
TEL : 604-423-5950
Email : Sl-iro@hotmail.com
住所 : Unit 3, 1010 Beach Ave, Vancouver, BC
担当 : Shiro
【ホームページ】
https://www.hoshijapanesecuisine.com/