Hiring a Sushi Chef in Victoria!

Toptable Group

掲載期限 :

2021-11-03

勤務地 : ビクトリア, BC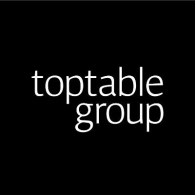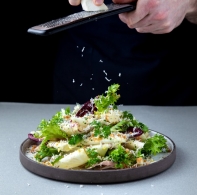 Toptable Group is Hiring a Sushi Chef to be part of their Opening Team in Victoria!

Toptable Group is one of the most highly respected hospitality groups in Canada, encompassing some of the leading restaurants in Vancouver and Whistler, including Araxi Restaurant + Oyster Bar, Bar Oso, Il Caminetto, Blue Water Cafe + Raw Bar, Elisa, and CinCin Ristorante + Bar, as well as chocolaterie-patisserie, Thierry Cafe. Continuing to evolve in the pursuit of excellence, each venue has received significant critical acclaim, both locally and internationally.

Toptable Group is delighted to join Victoria's vibrant dining community and is poised to unveil the city's newest fresh and approachable restaurant concept in fall 2021. We are looking for a passionate culinary professional to be a part of our opening team.
募集ポジション
Sushi Chef

仕事内容 / 勤務場所
Position: Sushi Chef

Reports to: Executive Chef

Location: Victoria, BC


JOB SUMMARY:

As part of our opening team, the Sushi Chef will manage and produce a premium sushi and Japanese raw bar program in Toptable Group's newest restaurant, opening fall 2021. The incumbent will have the opportunity to work in conjunction with and learn from Executive Chef Kristian Eligh, and work with exceptional seasonal products.


ESSENTIAL DUTIES AND RESPONSIBILITIES:
(Other duties may be assigned as required)

-Develop creative, high quality menu items for sushi and raw bar program
-Support the Executive Chef with recruitment, training, and development of back of house staff
-Lead by example, inspiring staff to deliver a memorable food experience
-Maximize resources and inventories by managing cost and monitoring inventory and budget
-Assist with overseeing the day-to-day operations of the kitchen
-Ensure food quality in presentation, flavour, and production
-Maintain except
応募資格
REQUIREMENTS:
-At least five years of experience in a similar role
-Completion of a designated culinary school program
-Knowledge of Japanese cuisine and cooking culture
-Knowledge of food costing and experience with cost analysis
-Highly committed to a premium level of quality
-Strong verbal and written English communication skills
-Ability to work under pressure in a fast-paced environment
-Excellent planning and organizational skills, including the ability to handle conflicting deadlines and prioritize multiple tasks
-Flexibility to work evenings, weekends, and holidays as required

雇用主様から
We would be interested in sponsoring someone for a work permit if we find the right candidate.
応募方法
Apply online at https://recruiting.ultipro.ca/CAN5003AQG/JobBoard/114f8676-be00-4c4f-9000-37774a0e6595/OpportunityDetail?opportunityId=c7f1fdbc-9aae-48e9-bfaa-3b833423c097
Email : careers@toptable.ca
住所 : 1515 Douglas St, Victoria, BC
担当 : Human Resources
Website : https://toptable.ca/careers-page/