Store Manager In Trianing

Gong cha

掲載期限 :

2021-08-18

勤務地 : ニューウエストミンスター, BC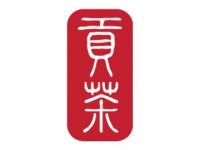 ■職種
Full-time Store Manager
■仕事内容
"Gong cha" means to offer the best tea to the emperor from all of one's possessions. It is a tribute and represents the highest quality which we are committed to delivering to our customers. In 2009, Gong cha opened its first overseas outlet in Hong Kong and then continued expanding to Singapore and Korea. What started as a small dream in Taiwan has blossomed into a beloved and global tea company in 20 countries around the world.
Gong cha has led the way for modern tea shop culture to prosper and is dedicated to producing an enlightening experience that can satisfy the five senses. Whether you sit in our store in Taiwan, Korea, the US, you will be embraced and honoured. Our mission is to inspire the human spirit and create happiness.
Gong cha operates more than 1,500 stores world-wide that delight customers with refreshing tea-infused drinks and bring joy to people's lives.
We here at Gong cha are seeking a full-time Store Manager in Training who will oversee all aspects of the day-to-day operations of the New Westminster location. We are seeking a goal-oriented self-starter with a desire to learn and grow into a permanent managerial position. This position will start off training as a Tea Barista in the New Westminster location prior to transitioning in September as a Store Manager in Training.
The Store Manager will be the main personnel on-site and is also required to perform barista tasks such as making drinks and performing inventory checks.
Job Responsibilities:
- Ensure smooth and high efficiency of day-to-day store operations
- Prepare and serve bubble tea drinks with a high degree of accuracy, efficiency, and customer service
- Design and create staff schedules based on sales volume and operational needs
- Provide and execute training to new hires and existing staff to ensure quality of drinks and consistency
- Provides coaching and direction to the store team
- Management of store inventory
- Analyze and report on sales and operational performance
- Communicate with representatives of marketing groups Instagram influencers to promote the Gong cha brand
- Oversee and maintain up-to-date advertisements and social media posts (Instagram, Facebook, and signages)
- Ensure store cleanliness is up to standard
- Ensure all equipment is functional and order parts or replacements as needed
- Comply with all health and safety regulations
- Establish targets, KPI's, policies and procedures
■応募資格
Experience / Skills
- Computer / social media skills desirable (Instagram / Facebook, Excel, and Word)
- Cash / Point-of-sales experience desirable
- Food Safe certification (if required, training will be provided)
- Prior supervisory experience in a fast-paced food and beverage environment is highly desirable
- Strong leadership and team building skills, with the ability to coach and mentor others
- Mandatory Skills: Ability to memorize a large combination of drinks recipes and preparation procedures
■待遇・賃金
What we can provide - Permanent Full time hours: flexible 30-40 hours/wk $17.50 〜 18.50/per hr (depending on experience) + bonus structure
- Employee discounts on food, beverages, and merchandise
- Gong cha Tea Master program: eligible employee(s) are awarded a trip to Gong cha's Head Office in Kaohsiung, Taiwan for a week of training and experience.
- An opportunity to learn, grow and gain experience in all aspects of global brand business with more than 1,500 locations: Operations, HR, Finance, Marketing & IT.
■勤務場所
#103 - 900 Carnarvon Street, New Westminster, BC
■応募方法
Please e-mail your resume along with your weekly availability, and your preferred start date when replying to this posting.
【コンタクト方法】
※お問い合わせの際は『人材カナダを見て』とお伝えください。
Email : hr@gongcha.love
住所 : #103 - 900 Carnarvon Street, New Westminster, BC
担当 : Alex
【ホームページ】
https://www.gong-cha.com/web/main