Tea Barista

Gong cha

掲載期限 :

2021-05-19

勤務地 : ニューウエストミンスター, BC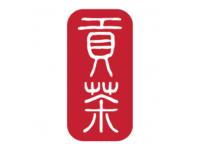 ■職種
Gong cha New Westminster Part-time Position
■応募資格/Requirements
Available to work flexible hours that may include mornings, evenings, weekends, nights and/or holidays
Openness to getting the job done and helping your team in a dynamic retail environment.
Possess an energetic and enthusiastic approach to your work and a desire to go the extra mile in ensuring customer satisfaction.
Willingness to learn- hands on mentorship where you will learn how to properly prepare food and beverages, and customize it according to customer preferences. Being a tea-master, you will also learn about the different varieties of teas, the best brewing temperature, and the knowledge of preparing a range of bubble tea ingredients.
Food/beverage service experiences 1 year (Preferred).
Secondary School (Preferred).
■待遇・賃金/Wage・Benefits
Comprehensive training (Including Tea knowledge)
Employee discounts on food, beverages, and merchandises
Flexible work schedules (minimum 20hrs/week.)
■応募方法
Please e-mail your resume along with your weekly availability, your maximum working hours per week, and your preferred start date when replying to this posting.
【コンタクト方法】
※お問い合わせの際は『人材カナダを見て』とお伝えください。
Email : hr@gongcha.love
住所 : #103 - 900 Carnarvon Street, New Westminster, BC
担当 : Alex
【ホームページ】
https://www.gong-cha.com/web/main