Gong Cha -Full-time & Part-time Postion Available

Gong Cha

掲載期限 :

2020-10-08

勤務地 : ニューウエストミンスター, BC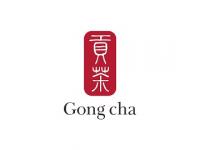 Gong Cha New Westminster Full-time & Part-time Postion Available
■職種
a) Manager / Supervisor
b) Tea Barista
■仕事内容
Our tea story - Gong Cha means we treat all our customers like an "Emperor", and will only provide them with the best service and products. Our Tea Masters personally connect with, surprise and delight our customers. Our Tea Masters are the foundation of our company. Established in 1997, Gong Cha is now an international brand with over 15,000 stores in 20 countries with a worldwide reputation for serving the highest quality of customizable beverages in the industry. It is also the number one bubble tea franchise brand in the world.
■応募資格
Available to work flexible hours that may include mornings, evenings, weekends, nights and/or holidays
Openness to getting the job done and helping your team in a dynamic retail environment.
Possess an energetic and enthusiastic approach to your work and a desire to go the extra mile in ensuring customer satisfaction.
Willingness to learn- hands on mentorship where you will learn how to properly prepare food and beverages, and customize it according to customer preferences. Being a tea-master, you will also learn about the different varieties of teas, the best brewing temperature, and the knowledge of preparing a range of bubble tea ingredients.
Food/beverage 1 year (Preferred).
Secondary School (Preferred).
■待遇・賃金
Comprehensive training (including Tea knowledge)
Gong Cha Tea Master program Eligible employee(s) are awarded a trip to Gong Cha's Head Office in Kaohsiung, Taiwan for a week of training and experience.
Employee discounts on food, beverages, and merchandise
Flexible work schedules (minimum 20hrs/week.)
Salary: $14.60 to $17.00 /hour
■勤務場所
#103 - 900 Carnarvon Street, New Westminster, BC
■応募方法
Please e-mail your resume along with your weekly availability, your maximum working hours per week, and your preferred start date when replying to this posting.
【コンタクト方法】
※お問い合わせの際は『人材カナダを見て』とお伝えください。
Email : hr@gongcha.love
住所 : #103 - 900 Carnarvon Street, New Westminster, BC
【ホームページ】
http://gongchacanada.com/