マッサージセラピスト募集

Steveston Medi Spa

掲載期限 :

2020-10-04

勤務地 : リッチモンド, BC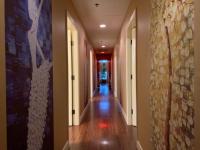 ■職種
マッサージセラピストMasseuse
■仕事内容
リッチモンドにあるSteveston Medi Spaは現在マッサージセラピストを募集しています。
オープンして8年目になる私たちのスパは人通りの多いショッピングセンターの中にあり
Google,Yelp,Facebook などのレビューで4.8/5.0の高評価、
またベストマッサージ店(The Three Best Rated 2019, 2020) でTop 3、
(The British Colombia hair &beauty award)でもファイナリストに選ばれています。
その為、とても忙しく私たちSteveston Medi Spaのチームの一員になってくださる方を探しています。
スタッフ同士仲も良くアットホームで、ワーキングホリデーの方にもとても働きやすい環境です。
■待遇・賃金
高収入+高Tip
■勤務場所
Richmond BC
■応募方法
面接をご希望される方こちらのEmailにレジュメを添えてご応募下さい。stevestonmedispa@gmail.com
Steveston Medi Spa is an Award-Winning Massage Spa in Richmond, BC
2019, 2020 Top Three Massage Therapy in Richmond BC: Canada Three Best Rated
2019 Massage Studio of the Year Finalist: The British Columbia Hair & Beauty Awards
Steveston Medi Spa is looking to hire an experienced Masseuse.
Are you looking for a harmonious working environment and an above-average competitive compensation during your working holiday?
Steveston Medi Spa has been operating for 8 years. We are a highly-rated massage spa located in a busy shopping center. We have 100+ reviews from Yelp/Facebook/Google and rated 4.8/5.0 on Google Review. As a result of increased demand, we are looking to hire a Masseuse to join the Steveston Medi Spa family.
We Offer:
- Cohesive working environment and friendly co-worker
- Outstanding work facility with 6 private treatment rooms
- High compensation and above-average tips
- Opportunity for training and mentorship?
Key Qualifications:
- Excellent communication and organization skills
- Previous experience working as a Masseuse is required?
Terms:
Mon-Sat / 10am - 8pm
Sunday / 12pm - 8pm
Please send your resume to stevestonmedispa@gmail.com
【コンタクト方法】
※お問い合わせの際は『人材カナダを見て』とお伝えください。
TEL : 604-272-1010
Email : stevestonmedispa@gmail.com
担当 : June