日系食品メーカーにて、スタッフ募集中(正社員)

Azuma Foods (Canada) Co., Ltd.

掲載期限 :

2020-08-30

勤務地 : リッチモンド, BC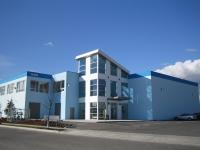 日系食品メーカーにて、スタッフ募集中(正社員)
Japanese food manufacturer / distributor is looking for someone who is energetic, motivated and has a desire to learn and advance together with our company.
For details and application, please go to the link below;
https://azuma-foods-canada-co-dot-ltd.workable.com/
For corporate information, please visit our website below;
http://www.azumafoods.ca
We thank all applicants but only those chosen for an interview will be contacted.
We look forward to hearing from you!
【ホームページ】
http://www.azumafoods.ca