Game Operations (Uncharted Waters Online)

Vertigo Games America, INC

掲載期限 :

2020-02-28

勤務地 : バーナビー, BC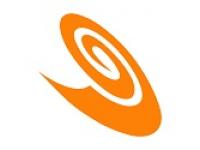 ■職種
Vertigo Games located in Seoul, Korea. Vertigo Games was established in 2006 focusing on developing real-time PvP games (vertigogames.com).
Vertigo Games America was established in 2015 as a branch of Vertigo Games for the purpose of providing improved online services and live operations globally.
We localize, design and manage games' global websites, event websites and portal site to ensure the users' pleasant experiences and satisfaction with our products. We also engage with marketing and publishing of the games online to engage with users, grow the community, drive conversions as well as to attract and maximize potential users.
The game this Game Operations Associate (Game Master) position will serve is "Uncharted Waters Online", a PC MMORPG (Massively Multiplayer Online Role-Playing Game) developed by KOEI Tecmo Games.
Official Site: https://uwo.papayaplay.com/uwo.do
Wiki: https://en.wikipedia.org/wiki/Uncharted_Waters_Online
■仕事内容
[Responsibilities]
- Be a game savvy to help users enjoy the game even more
- Ensure player satisfaction by providing support to players on game related queries timely and accurately
- Assist in designing and executing in-game, web-based, marketing content and events to enhance the game experience for the existing and new users.
- Help graphic designers make an event poster or microsite and the table of items on sale (with wireframe)
- Make a game post/announcement via web sites, in-game, and social media.
- Investigate and document complex issues with regards to bugs, exploits, trade and/or any other potential issues
- Evaluate the game contents and mechanism to come up with possible changes to them in order to maximize user satisfaction and sales, and consult with the game developers.
- Study what the other servers are doing (in Japan and Korea) to see if we can adapt some of them to our server for better user experience and sales.
- Provide community feedback and research report to PM.
- Occasionally translate game contents from English to Japanese.
[Requirements]
- Understanding about Uncharted Waters Online and PC Free-to-play MMORPG in general.
- Strong communication and writing skills in English
- Ability to present complex information in a simple format
- Multi-tasking skills
- Team Player
- Ability to speak & write Japanese or Korean is a plus
[Benefits]
- Extended health care
- Casual dress
- Company events & social hours
- Vacation & paid time off
[Job Type]
Full-time, Permanent
[Education]
Bachelor's Degree (Required)
[Language]
Japanese (Preferred)
■待遇・賃金
To be discussed during an interview
■応募方法
Please send us a resume. (Specify your status in Canada)
【コンタクト方法】
※お問い合わせの際は『人材カナダを見て』とお伝えください。
Email : satoshi@vertigogames.com
住所 : Brentwood area, Burnaby, BC
担当 : Satoshi Shibuya
【ホームページ】
https://www.papayaplay.com/portal.do