Bridge between Japanese Talent and Canadian Businesses
We are happy to have been serving of Japanese talents between Japan and Canada.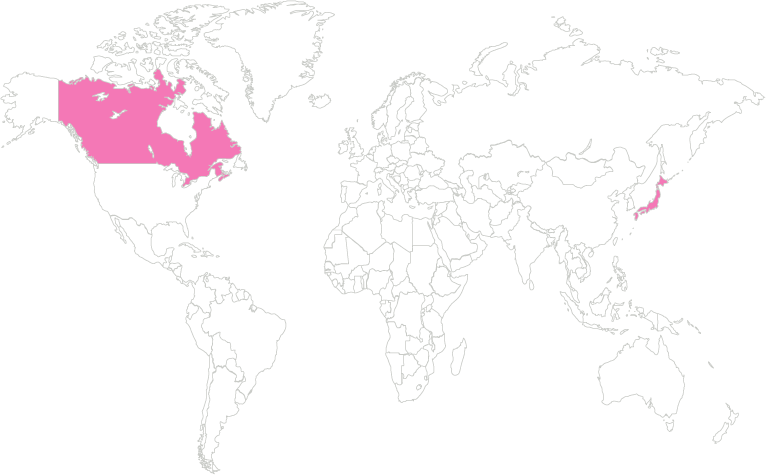 Our in-house immigration consultation agency, Visa JP Canada, provides you with a full support in bringing Japanese talent from all over the world.
Acknowledged both in Canada and Japan as one of the biggest job boards for Japanese people based in Vancouver.
Bilingual ad post gives you an advantage in reaching a larger audience and your prospective workers.
Fun Facts About Our Service
Jinzaicanada was originally founded in 2006, aiming to boost local businesses in Canada by matching them with Japanese talents.
Since its founding in 2006, as one of the most historical recruitment sites, we have connected many excellent Japanese and business based in Canada. It is our desire to support Canadian business from the site of recruitment.
Candidates registered on Jinzaicanada are EN/JA bilinguals. Their competitive skills from various work experiences let you find the one for your culture fit. Get a full visa support from our internal immigration consultation service and hire them easily.
Our website gets 60000+ PV with 7000+ active users each month and is constantly growing our market reach through multiple channels. We have a wide reach to 1300 fans on FB, Twitter, and Email campaigns.
Three Keys to Support Your Hiring
We have prepared 3 different services catered to your hiring needs. Choose as you need and build your team to boost your business.
We are passionate about growing the Japanese community in Canada. Our completely-free online job board gives your business the right exposure to the active pool of Japanese job seekers.
If you are actively building your new team, opening a new branch, or in an urgent need of workforce for your fast-growing business, paid ad gives you advantage in standing out among all the other free ads.
Is your business new to the market? Are you looking for a platform to not only hire but also to boost your business? We give you a whole page on our high-accessed website with a support of our design team.
Job Ad Pricing
Free ad gives you an easy start to your hiring activity. Are you in an urgent need of hiring? Or having multiple branches and positions to hire? We can promote your ads with better plans.
Free Ad
Ad Plus Ad
Premium Ad
1 post
1 post
1 page
1 image
3 image
unlimited images
1 month
3 months~
3 months~
-
Featured Ad
Featured Ad
Twitter Promotion
FB & Twitter & Email Promotion
FB & Twitter & Email Promotion
-
-
Referral Service


*no screening

Free
$70/Month
$150/Month


*Page production is not included.