語学学校で求人

ILSC Education Group

掲載期限 :

03/13 ~ 04/12

勤務地 : バンクーバー, BC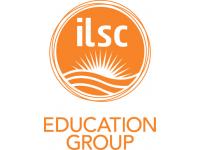 ■職種
Registrar
Position is a full-time 6-month contract, if possibility of extension.
Expected start date: as soon as possible
■仕事内容
Job Duties:
The duties of this position include, but are not limited to:
Receiving and entering all applications into the school administration system (Odyssey)
Assessing each application for completeness and responding to questions from the student or their agency
Tracking applications through the entire registration process, ensuring that all subsequent changes and information is accurate and complete in Odyssey
Responding to inquiries within ILSC's response policy and/or redirecting inquiries to the appropriate representative within the school
Advising on ILSC policies and procedures, as it relates to the student enrollment
Maintaining accurate and complete student files and records, as required by the school's accrediting body, including add/drop/cancellation logs
Providing student or their agent with invoices
Collecting and processing payment before or on student arrival. Accurately identifying and documenting payments (credit card, wire transfer, cash or cheque) received
Assisting with preparing documents and information for orientation. Presenting information to new students on their first day
Creating and distributing reports from Odyssey to support the work of accommodations, academic or accounting teams, school directors and other senior management
Working on various projects individually or with the team to enhance the registration process
■応募資格
Essential Qualifications, Skills, and Attributes:
Ability to multitask with strong attention to detail
Strong communication skills, both written and verbal
Excellent organizational and computer skills
Strong team player
Proactive with strong problem solving and critical thinking skills
The ability to read, analyze and interpret documents written by non-native speakers of English, transcripts and financial information
Ability to write clearly, professionally while being sensitive to the needs of students and clients
Fluency in Japanese is an asset
Education and Experience Required
Post-secondary education preferred
1-2 years administrative office/customer service experience is required
Previous registration/student services and/or administrative software is an asset
Ability to calculate percentages, discounts and commissions is an asset
Comfortable using Microsoft Office, including excel for reporting is an asset
■勤務場所
555 Richard Street Vancouver BC
■応募方法
Submit resume and cover letter to Melina Trindade by email at Melina.Trindade@ilsc.com
Only the shortlisted candidates will be contacted.
【コンタクト方法】
※お問い合わせの際は『人材カナダを見て』とお伝えください。
Email : Melina.Trindade@ilsc.com
担当 : Melina Trindade
【ホームページ】
https://ilsc-school.jp/