General Labour Needed (Residential Construction)

KOMO ROOFING AND CONTRACTING SERVICES INC

掲載期限 :

01/22 ~ 02/21

勤務地 : バンクーバー, BC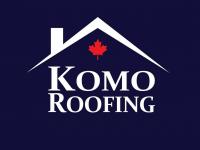 ■職種
General Labour (Residential Construction)
■仕事内容
We are looking for a person who is hardworking dedicated and willing to learn to join our roofing team. We do residential sloped roofing and we have a labour position open for the right candidate.
If you have experience in the construction industry, this is a benefit especially if you have experience working at heights.
バンクーバーを拠点とした、個人住宅の屋根工事・修理専門の会社です。体力に自信のある方、屋外での力仕事の好きな方を募集しています。職場環境は英語です。短期やパートタイムご希望の場合も、ご興味があれば積極的にご応募ください。(お問い合わせは英語のみとなります)
■応募資格
- Must be able to communicate in English
- Able to lift up to 20 lbs
- Willing to work outdoors at heights
- Willing to work long hours
- Willing to learn and develop your skills
- Expected to have steel toe boots but we provide everything else
- Must be allowed to work legally in Canada (Working holiday visa is welcomed too)
■待遇・賃金
Pay ranges from starting wage of $17.00 per hour. If you have a class 5 drivers license and clean record this will be assets and starting wages will also be considered from $19.00 per hour. Extended health benefit is provided for a full time employee three months after hiring.
■勤務場所
Various location in Vancouver
■応募方法
Please email your resume and describe yourself with your contact information.
【コンタクト方法】
※お問い合わせの際は『人材カナダを見て』とお伝えください。
Email : info@komoroofing.com
【ホームページ】
http://www.komoroofing.com