Warehouse Supervisor and Office Supervisor wanted!

Cheena Canada Ltd.

掲載期限 :

03/18 ~ 04/17

勤務地 : バンクーバー, BC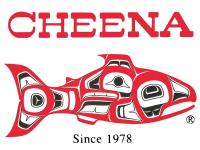 A family-run food export company in Vancouver looking for a well-rounded, friendly person who is flexible, preferably someone with some trading experience but not neccessary with good understanding in Speaking and Writing of both English and Japanese.
■Position
1) Warehouse Supervisor
2) Office Supervisor
■Duties
1) Warehouse Supervisor
- Supervise the warehouse
- Inventory control
- Freight-in and freight-out
- Packing etc.
2) Office Supervisor
- Order enteries using Quickbook and Excel.
- Taking orders over the phone, email and in person.
- Taking general phone calls.
- Translating Japanese to English.
- Use of Windows 7 Excel for inputting and issuing export application (B13) and general emails.
- Logistics for export arranging containers.
- Issuing export documents, daily sales and invoicing using Quickbook.
- Assisting with gift orders by inputting orders in Japanese and receiving inquiries for Takuhai service by phone, fax and email.
- UPS enteries for ship-outs.
- General office work.
■Location
9291 Shaughnessy Street, Vancouver, BC, V6P 6P4
■Wage
1) Warehouse Supervisor
To be determined
2) Office Supervisor:
Work hours are Monday to Friday, 9am to 5:30pm.
Salary will depend on your experience.
■Requirements
- Basic computer skills
- Basic English speaking / writing skills
- Self-motivated, responsible person
- Legal working visa (Working Holiday visa is welcomed)
■How to Apply
Resumes can be sent to shawn@cheena.com or fax to 604-324-6552.
【コンタクト方法】
※お問い合わせの際は『人材カナダを見て』とお伝えください。
FAX : 604-324-6552
Email : shawn@cheena.com
住所 : 9291 Shaughnessy St. Vancouver
担当 : Shawn Lytton