Therapist / Medical Spa Therapist / Hair Stylist

Selfology Spa

掲載期限 :

11/28 ~ 12/28

勤務地 : バンクーバー, BC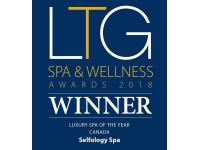 ■職種
Spa Therapist
Medical Spa Therapist
Hair Stylist
Job Types: Full-time, Part-time, Internship, Contract, Commission, Permanent, ...
■仕事内容
We have also been named the Best of Groupon (2016, 2017), People Love Us on Yelp (2016), beyond the two international awards, namely, Private Spa of The Year 2017, & Luxury Spa of the Year 2018, both by the Luxury Travel Guide of UK, with a special panel of judges
Our Relationships (clientele) is well balanced in all attributes, never fixed into one kind, is after all the basic of oneness. While the team's foundational communication is English based, we utilize whatever ways to improve the understanding to stay as key experts in our respective subject matter area.
The team is growing, and we are seeking to expand our existing Medical-Spa department. If this opportunity is of interest to you, please reply to this posting with your resume to our email. Please kindly include an introduction of yourself and why you are interested in being part of the selfology superfamily.
We look forward to meeting you for the first time.
■応募資格
English communication
Work Experiences (Spa Therapist / Medical Spa Therapist / Hair Stylist)
■待遇・賃金
We offer excellent compensation structures and Group Insurance, in addition to a oneness environment for interbuilding and interbecoming.
■勤務場所(※住所と異なる場合)
8-3195 Granville Street Vancouver, BC V6H 3K2
■応募方法
hearts@selfology.com
6047367353
【コンタクト方法】
※お問い合わせの際は『人材カナダを見て』とお伝えください。
TEL : 6047367353
Email : hearts@selfology.com
【ホームページ】
https://selfology.com/